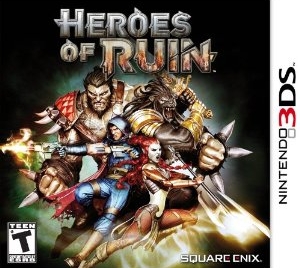 I'll understand if you want to skip this week's new release report, especially since only a single new game will make it's way into stores on Tuesday.
That game is Heroes of Ruin, a dungeon crawling RPG from Square Enix for the 3DS. A demo has been available on the 3DS eShop for a few weeks now, so if it sounds like something you might be interested in, be sure to give the demo a look this weekend.
And It's not a new game, but a Star Wars: Knights of the Old Republic Collection (PC) will be released this week as well.
A few new downloadable games are also scheduleded for release this week including Tony Hawk's Pro Skater HD on the Xbox Live Arcade, the continuation of Nintendo's 8-Bit Summer, and whatever Sony has planned for the PlayStation Store.