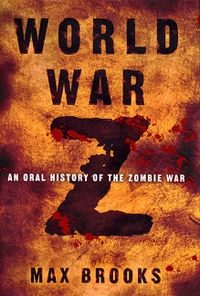 After numerous rewrites and production problems, World War Z will finally shamble into theaters on June 21, 2013. The screen adaptation of Max Brooks' fantastic novel will star Brad Pitt as a globetrotting United Nations employee who is trying to stop the zombie apocalypse.
It also might become a video game.
Last week, Paramount Pictures filed a trademark application with the United States Patent and Trademark Office (USPTO) for a World War Z video game. More specifically, the trademark applies to "downloadable electronic game program, electronic game software, and video game cartridges/discs."
If a World War Z game is in production, it would be Paramount's second major movie tie-in for 2013. The film studio previously partnered with Namco Bandai to develop a Star Trek game alongside J.J. Abrams' theatrical sequel.
[Source: Siliconera]