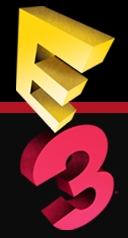 After a tense round of negotiations, the Entertainment Software Association (ESA) and the city of Los Angeles have announced that the E3 Expo will remain in LA through 2015.
"The City of Los Angeles is thrilled to welcome E3 back for another three years," said Los Angeles Mayor Antonio Villaraigosa. "My office was committed to doing whatever it took to keep the largest annual conference that the City hosts here for another three years. I personally joined in the negotiations, and we worked with all parties to ensure the needs of E3 would be met. The City is grateful the Entertainment Software Association continues to view LA, the entertainment capital of the world, as the ideal location for the world's premiere video game convention."
The ESA also announced that the 2013 E3 Expo will open on Tuesday, June 11 and run through the 13th.