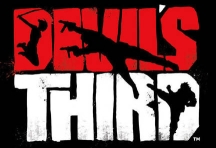 It looks like THQ was unable to find a buyer for Devil's Third, the first game developed by Tomonobu Itagaki since he left Team Ninja.
But the troubled publisher has still parted ways with the troubled game by handing the publishing rights to Devil's Third back to Itagaki's Valhalla Game Studios.
A spokesman for the company told Eurogamer: "THQ confirms that the company will not be publishing Devil's Third. All of the game's IP rights have been returned to Itagaki-san and the Valhalla team."
Devil's Third was previously scheduled to be released for the PS3 and Xbox 360 in early 2013, but without a publisher, it's unlikely it'll make that date.