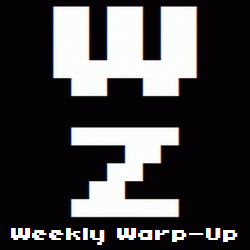 No, that's not a typo. Welcome to the Weekly Warp-Up, your weekly wrap-up of the biggest and the best articles posted at Warp Zoned this week…
We'll be wrapping up this week's this Weekly Warp-Up a bit quicker than usual as I think nearly everyone connected to the game industry took the week off because of the impending release of The Dark Knight Rises. I can't prove it, but it sounds right, doesn't it?
I'm sure the lack of news is also connected with the annual San Diego Comic-Con cooldown, but you can see it for yourself after the break.
The Week in Reviews…
The Week in New Games…
Amazing Paperboy Delivers…
It's A Secret To Everybody…
And Finally…
Check out the first trailer from the Mass Effect anime, Mass Effect: Paragon Lost.