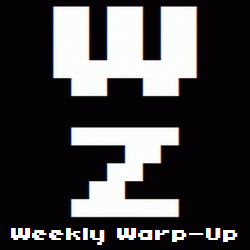 No, that's not a typo. Welcome to the Weekly Warp-Up, your weekly wrap-up of the biggest and the best articles posted at Warp Zoned this week…
The 2012 London Olympics opened on Friday in particularly bizarre Olympic style. I can't say I got all of it (how did the teenage boy call the teenage girl if he had her phone?), but I think we can all agree that the Queen skydiving out of helicopter alongside James Bond is pretty awesome. Daniel Craig actually pulled double duty on Friday as Activision announced his participation in the upcoming 007 Legends.
As the nations of the world come together in peace and sport, we asked the question How the PS3 and Vita Can Live Peacefully Together? It's no secret that Sony's handheld hasn't set the world on fire, but is the actual PS3 stealing some thunder from the "portable PS3"? We investigate.
Finally this week, we dug deep into Lollipop Chainsaw's Pop Culture Yearbook and… oh my god… you wouldn't believe how many references and allusions we found in there.
So give your best royal wave and hit the jump (don't forget your parachute) for more of this week's biggest stories.
The Week in New Games…
Amazing Paperboy Delivers…
It's A Secret To Everybody…
And Finally…
Polyphony Digital CEO Kazunori Yamauchi has reconfirmed that Gran Tursimo 6 is in development. Who wants to take bets on when it'll actually be released?