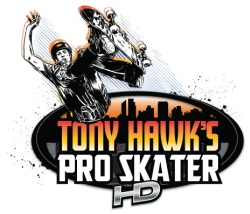 Microsoft's annual Summer of Arcade promotion begins today with the addition of Tony Hawk's Pro Skater HD to the Xbox Live Arcade.
Combining some of the "best elements" of Tony Hawk's Pro Skater and Tony Hawk's Pro Skater 2, this high definition re-release can be yours for just 1200 Microsoft Points ($15):
Tony Hawk's Pro Skater HD is a downloadable title for Xbox Live Arcade that takes the best elements of the classic THPS games and gives them a fresh update to create an all new skateboarding experience. Tapping into fans' muscle memories, the gameplay returns to controllers and focuses on the satisfaction of linking sick tricks for maximum points. Combining sharp visuals with the best controls ever in a Tony Hawk game, the feel is cutting edge yet timeless. The game was rebuilt and polished by Robomodo using Neversoft's original code and includes the best seven levels from THPS and THPS2 (Warehouse, School 2, Mall, Phoenix, Hangar, Marseilles and Venice). There is a combination of new school and old school pros (Nyjah Huston, Chris Cole, Eric Koston, Andrew Reynolds, Rodney Mullen, Lyn-z Adams Hawkins Pastrana, Riley Hawk and Tony Hawk himself) and the soundtrack is half classic THPS tracks and fresh ones. Multiple online multiplayer modes round out the action!