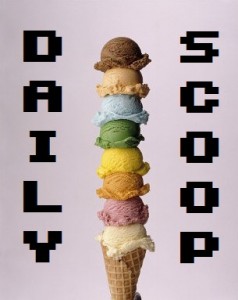 Whoops! I'm a little late to the Gold Box party happening over at Amazon. The Deal of the Day is Grand Theft Auto IV and Max Payne 3 in a PC download bundle for $24.99. If only I had a better computer, I'd buy that in a heartbeat!
The rest of the Gold Box deals to come are:
Right now: Ghost Recon: Future Soldier Pro Gamepad Controller for $19.99
12 PM PST/3 PM EST: The ultimate Dark Knight experience! – I'm guessing Batman: Arkham City
2 PM PST/5 PM EST: Get your PS3 moving with this deal! – Something with the PlayStation Move controller
4PM PST/7PM EST: Become a part of the Game of Thrones saga! – Could it be Game of Thrones
6PM PST/9PM EST: Business is war. – I'm going to guess Spec Ops: The Line
8 PM PST/11PM EST: Get back on the court as some of the greatest NBA players of all time! – NBA 2K12
Whew! That's a lot of excitement.
Sadly, no t-shirts today. I guess you'll just have to spend money tomorrow!