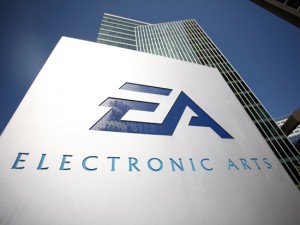 Electronic Arts is "quietly exploring a sale," according to the New York Post.
Two private-equity companies, KKR and Providence Equity Partners, have approached EA "about a potential transaction." According to International Business Times, Providence is already a major shareholder in ZeniMax Media, which has id Software and Bethesda under its umbrella. While this doesn't mean they'd be a good home for EA, at least they have experience buying up game companies. Whether that's a good or bad thing, I can't decide.
EA's current market price is $13.42 a share, but according to the Post, they'll do the deal for $20 a share. The article mentions mobile and casual games as the reason for the stock drops, but the real issue in gamer's hearts is how much EA is raking consumers over the coals for DLC – especially when they've rushed a game before it's finished. Just read these comments over at Slashdot to get an idea of gamer's gripes. Most of you will be nodding your heads in agreement.