John Carmack: "Doom 4 will be done when it's done"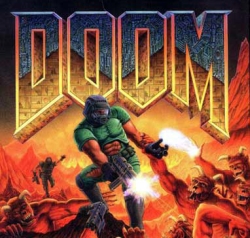 John Carmack, id Software's founder and chief Technical Director, told the assembled masses at this weekend's QuakeCon that Doom 4 "will be done when it's done."
The existence of Doom 4 was confirmed back in 2008 and this vague progress report is nothing new. At one point, parent company Bethesda Softworks even denied the game was ever officially announced.
Work on the title appears to be well underway now though, with Carmack stating that id's entire mobile team has been tasked with completing Doom 3: BFG Edition. After that game's October launch, the entire company's resources will be devoted to the development of Doom 4. Unfortunately, a side effect of these redoubled efforts towards Doom 4′s development will result in the end of mobile game development at id.
However, Carmack also reassured fans that the company will move back into mobile development "at the appropriate time."
[Source: Game Informer, Polygon]
It's Dangerous To Go Alone! Read This.
A Commenter Is You!
Related Stories From ZergNet.com