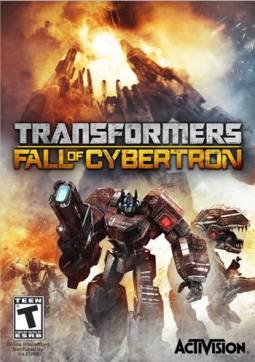 After last week's bountiful batch of new releases (some might even call if a cornucopia), this week's slate is a bit less impressive. But some might say that it's more than meets the eye…
That's right, Transformers: Fall of Cybertron will be available in stores this week and provide players with all the robot-rampages and dinosaur robot-rampages they could ever want. Me Grimlock and me approve… you might say. Fall of Cybertron will be available as a PC Download and on the PS3 and Xbox 360.
Also available this week is a trio of budget PC games: Nightmares From the Deep: The Cursed Heart, Brink of Consciousness: Dorian Gray Syndrome, and Disciples III: Gold Edition.