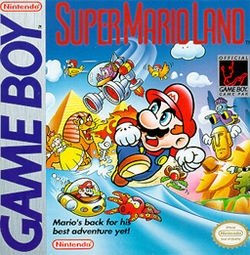 Now that's Nintendo's 8-Bit Summer is over, this week's Nintendo Download is considerably less exciting than it's been over the last month.
The highlight of the week is a "Month of Mario" discount on the plumber's first Game Boy adventure, Super Mario Land. Today through Wednesday, August 8, players can download the game from the 3DS eShop for $2.99.
Speaking of the 3DS eShop, a lone new game was added to it this week, 3D Solitaire. As you may have guessed, it's a Solitaire collection… in 3D!
Also available this week is The Lost Town: The Jungle on the DSiWare Shop… "A mysterious meteorite landed in the Amazon jungle, cloaking the land in darkness and causing villagers and animals to go insane. You must locate the meteorite and use your elite combat skills to help get rid of it."