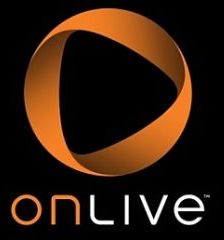 To say it's been a lively weekend at OnLive, the three-year-old cloud gaming service provider, would be a gross understatement.
On August 17, all 150-200 employees were called to a sudden meeting led by company founder and CEO Steve Perlman. During that meeting, Perlman told everyone that due to financial difficulties, the company would dissolve and they were being laid off immediately. Yet shortly thereafter, job offers were made to many of the same employees (believed to be around 20%) from a new company called… OnLive.
Confused? Seems that OnLive has filed an Assignment for the Benefit of Creditors (ABC), which is an alternative to bankruptcy that transfers the assets of the insolvent company to another (called the Assignee). The Assignee is then responsible for satisfying creditors, either by restructuring the company or selling assets. The Assignee in this case is a newly formed company that is using the original OnLive name, and is allegedly owned by a single investor in the form of venture capitalist firm Lauder Partners.
So why go through all this? The ABC shoves original investors and shareholders to the back of the line, effectively wiping out their investments. This means stock granted to employees is now worthless, and smartphone manufacturer HTC has lost its $40 million investment. There is speculation that this was all done to reduce the company's liability to make it more attractive to potential buyers – despite the fact that Perlman had turned down several offers from companies like HP and Sony because their offers were too low (allegedly, OnLive was holding out for at least $1 billion).
Of course, the company could truly be in trouble and need creditor protection. Although OnLive boasts of having 2.5 million subscribers with an "active" base of 1.5 million, Joystiq is reporting an inside source that claims the average number of concurrent users during peak periods is only 1800 – not exactly an impressive (or profitable) number if true. The same source also indicated that Perlman is planning to launch patent lawsuits against competitors like Gaikai, which was recently acquired by Sony.
As for OnLive customers, they currently have nothing to worry about. There was no disruption to the service, which continues to operate normally. However, these strange moves will certainly do little to attract new customers, or boost existing customer confidence. We at WarpZoned will keep you updated as this bizarre drama continues to unfold.