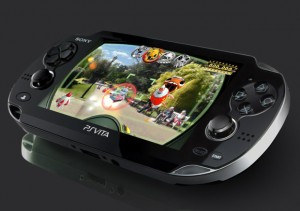 Earlier this month, Sony released Sound Shapes on the PlayStation Network as a special PS3/Vita bundle. During their Gamescom presentation in Cologne, Germany this week, the publisher revealed that they'll be expanding the program to retail releases this Fall.
This new bundling scheme will be known as the "Cross Buy" program, and starting this Fall, any gamer who purchases a "Cross Buy" PS3 title at retail will receive a voucher for a free downloadable copy of the Vita version. The first wave of "Cross Buy" titles will include PlayStation All-Stars: Battle Royale (due out November 20), Ratchet & Clank: Full Frontal Assault (due out sometime this Fall and known as Ratchet & Clank: Q-Force in Europe), and Sly Cooper: Thieves In Time (due out in 2013).
While the "Cross Buy" program is currently limited to Sony-published titles, the company is actively courting third party publishers to commit to it as well.
"We'll obviously encourage third-parties to adopt it but ultimately whether or not a game includes Cross Buy is a publishing decision and it will be at the third parties' discretion whether or not they want to go down that route," said Jim Ryan, President and CEO of Sony Computer Entertainment Europe.