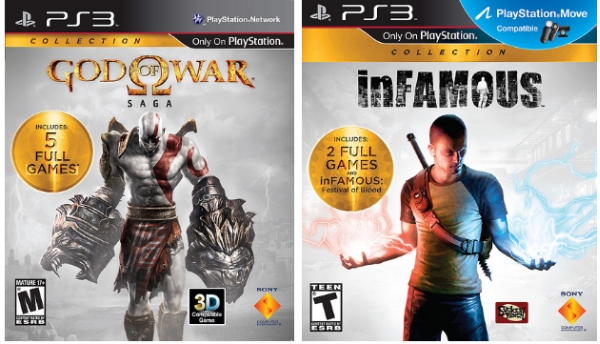 It looks like the Ratchet & Clank Collection won't be the only compilation of classic titles Sony has planned for an August 28 release. The publisher has just announced plans to package together an InFamous Collection and the God of War Saga on that day as well. Both Collections will be available for a super-low price of $29.99 each.
The InFamous Collection will include both games in the series, InFamous and InFamous 2, as well as InFamous: Festival of Blood, a formerly PSN-exclusive title. In addition to the games, "additional character costumes, power ups and weapon styles" and "extra missions" will be included in the compilation.
The God of War Saga will include five games: God of War, God of War II, God of War III, God of War: Chains of Olympus, and God of War: Ghost of Sparta. This package will also include "exclusive bonus content."
Finally, Sony revealed that more Collections will be released this Fall.