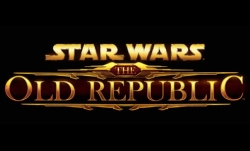 After months of rumours and a dwindling subscriber base, BioWare has finally announced that their MMO, Star Wars: The Old Republic, is rolling out a Free-To-Play option this Fall.
Jeff Hickman, the game's Executive Producer, took to the SW:TOR blog to explain how the team had arrived at this decision:
"Since launch, our team has spent a lot of time trying to find new ways to be able to bring the Star Wars: The Old Republic experience to as many potential players as possible. We quickly became aware that our subscription only model was a major barrier for a lot people who wanted to become part of The Old Republic universe. In fact, many players who have left the game said they would happily come back if they could play without the commitment of a monthly fee.We feel that flexibility and choice in playing our game is important for all current and future players. For that reason, we began the exploration of expanding the game to include a Free-to-Play option."
But what does it all mean? Essentially, anyone who is a current subscriber can switch to the Free-to-Play option when it rolls out this fall. However, the option does limit a number of the games features. For example, Free-To-Play members will have restrictions on character customization, and certain species will not be available. There will be an as yet unspecified cap on the number of Space Missions you can embark on, as well as limited access to the Warzones and Flashpoints and no access whatsoever to Operations. Current subscribers will also be showered with gifts in the form of Cartel Coins, while Free-To-Play gamers will have to whip out the old credit card should they wish to make in game purchases. A complete comparison between the Free-To-Play option and a monthly subscription can be found at the game's official website.
So what do you think readers? Is this a move for the good of the galaxy, or a step towards the Dark Side?