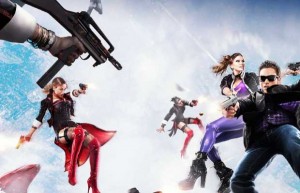 Amidst all the doom and gloom of yesterday's quarterly financial presentation, THQ President Jason Rubin announced that the company has started production on four new games in the last two months, spread out across its internal development studios. These will all be "triple A" titles, and will likely be released for the next generation of consoles, and, of course, the PC.
Rubin said, "THQ has talented studios, strong intellectual property, and is now nimble enough to navigate the complexities and take advantage of a marketplace in transition. Beyond our announced titles, in the last 60 days all four of our internal studios began working on new titles that represent the type of product that we believe will make THQ successful in the future."
This announcement came about during the same presentation where Rubin announced that THQ canceled development on Insane, the first game in the Guillermo Del Toro horror trilogy.
So what games are they working on? Well, they're unannounced, but hopefully they've already started turning Saints Row: The Third – Enter the Dominatrix into Saints Row 4.
[Source: Computer and Video Games]