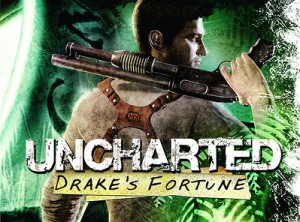 Sony Pictures has made two announcements regarding their long-gestating adaptation of Naughty Dog's Uncharted: Drake's Fortune, both of which seem to indicate it will be in development for a bit longer.
The first is that Neil Burger, who had replaced David O'Russell as the film's director last summer, has now exited the project. No explanation was given for this, but seeing that two new writers have been brought in, one imagines that those involved were not happy with the current direction.
Those two new writers are the husband and wife duo Cormac and Marianne Wibberly, best known for penning the Nicolas Cage-led National Treasure franchise. Given the similar subject matter, one can almost see the complex inner workings of the producer's thought processes.
Losing Burger is unfortunate, as his most recent film, Limitless, showed a creative visual flair that has been developing during his career. Sony Pictures, along with Atlas Entertainment and Arad Productions, are now going to wait to until the Wibberlys deliver a new draft before shopping it around to potential new directors.
[Source: Variety]