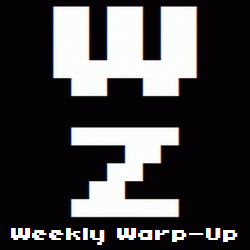 No, that's not a typo. Welcome to the Weekly Warp-Up, your weekly wrap-up of the biggest and the best articles posted at Warp Zoned this week…
The 2012 Gamescom expo has come to a close, but what a show it was! Sony came out swinging with the most announcements, including a new trailer for The Last of Us, the announcement of Killzone: Mercenary on the Vita, Media Molecule's Tearaway, and the PS3/Vita "Cross Buy" program. Oh, and they also reassured Ico/Shadow of the Collossus fanboys that The Last Guardian is still in development.
Sony wasn't the only publisher making noise at Gamescom. Konami revealed a release date for Metal Gear Rising: Revengeance and delayed the release of Castlevania: Lords of Shadow – Mirror of Fate. Activision showcased the first trailer for Call of Duty: Black Ops Declassified. EA announced a release date for Dead Space 3. And Capcom posed players with a simple statement, Remember Me, when they unveiled their latest game franchise.
What else happened this week? Hit the jump to find out.
The Week in Reviews…
The Week in New Games…
Amazing Paperboy Delivers…
It's A Secret To Everybody…
And Finally…
Do you want to explore some of the best ideas Kickstarter has to offer? Then you should check out the second episode of Kickstart This!