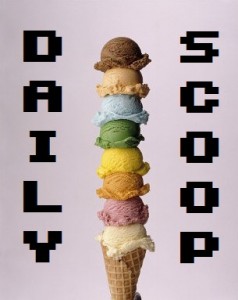 The fall is really here. I mean really! I was freezing all day yesterday. Not that it's difficult for me to be cold, but seriously! It was chilly. These aren't complaints, by the way – I love autumn weather! I just want it to last a little while. I do love my Tokidoki winter coat, but I also love jackets, and sitting outside drinking hot chocolate, and that time just before you have to start wearing gloves. Also being able to have my windows open, and fireplaces. But most of all, I love it when you wake up on a nice crisp Sunday morning, early enough to make pancakes and pop in a great video game and play it for a few hours. I can't drink coffee anymore, but I'm tempted to run my coffee machine just so my apartment smells like coffee. Coffee and Borderlands 2. Delicious.
Amazon is having one of their all-day Video Game Gold Box Events today! The main deal is Madden NFL 13 for $39.99. The hourly deals are:
6AM PDT/9AM EDT: "Hold on to your controller and don't get a black eye." It's the Black Eyed Peas Experience for $9.99!
8AM PDT/11AM EDT: "Trick or Treat. Get this ghostly game a month before Halloween." This one's Ghost Recon Future Soldier for $30.99
10AM PDT/1PM EDT: "Explore the streets on Hong Kong in this open world action game." Sleeping Dogs for $34.99
1PM PDT/4PM EDT: "Feel like you're right in the game with each action you take using this PS3 accessory." Could be the PlayStation Move Controller?
4PM PDT/7PM EDT: "Advanced Bluetooth gaming headset for Playstation 3" Well, not much guesswork on that one!
5PM PDT/8PM EDT: "LEGO Batman 2: DC Super Heroes" They're not even trying to make us guess now!
8PM PDT/11PM EDT: "Immerse yourself in dynamic surround sound while enjoying crystal-clear communication on the PlayStation Network" hmm. Sony speakers?
And now, the t-shirts!
Ript has a MegaMan/Community mashup called "Greendale Masters:"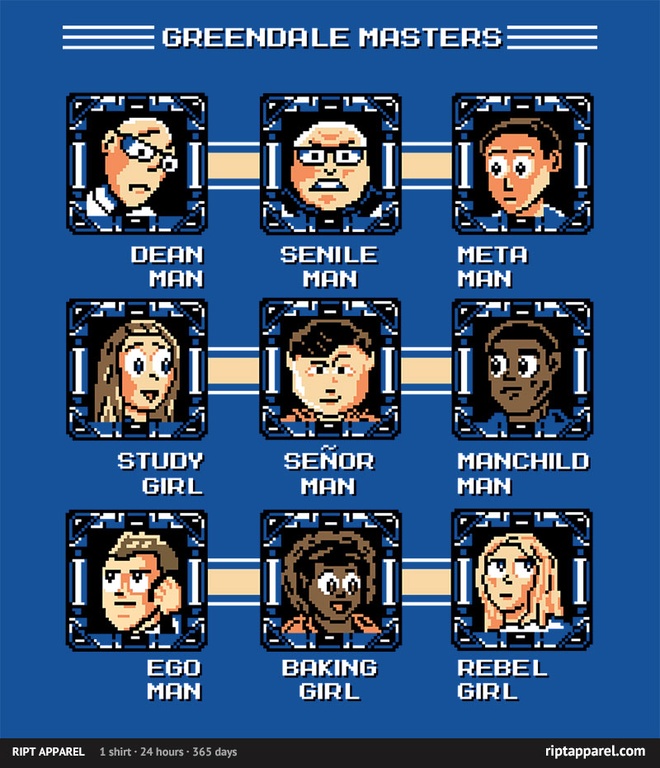 Shirt Punch has the very clever "Star Fox in Socks:"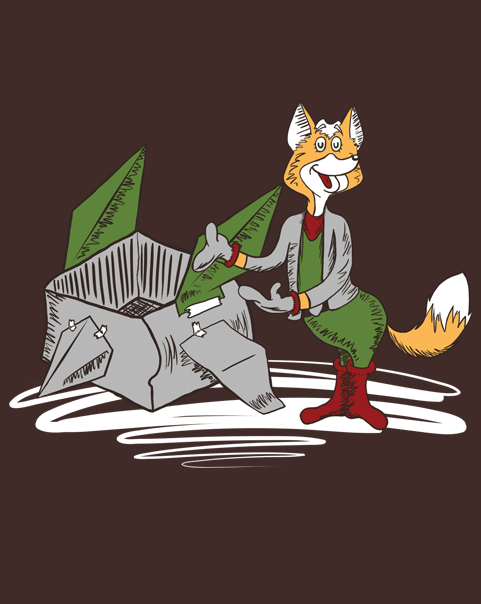 You know his goal: do a barrel roll!