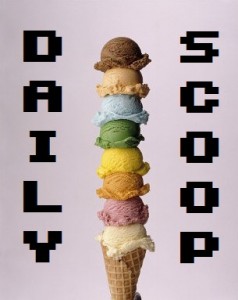 Thursday is always such a tease. It's not quite the weekend, but it's so close that it's tempting. We know there's still one more full day until we can have our temporary, brief freedom, and that it will drag on forever. The weekend itself will be whisked by in a flash, and we'll be back into the week before we know it. But hey, at least we are closer to it today than we were yesterday!
No deals today, folks. Sorry! I've personally been fixated the last few days on Call of Duty: Black Ops II and whether or not I should pre-order it. The Nuketown 2025 map is just taunting me at this point. I want to play it! Give it to me.
Two shirts for you today…
"Aperture Volunteer" over at Qwertee will make Portal fans happy: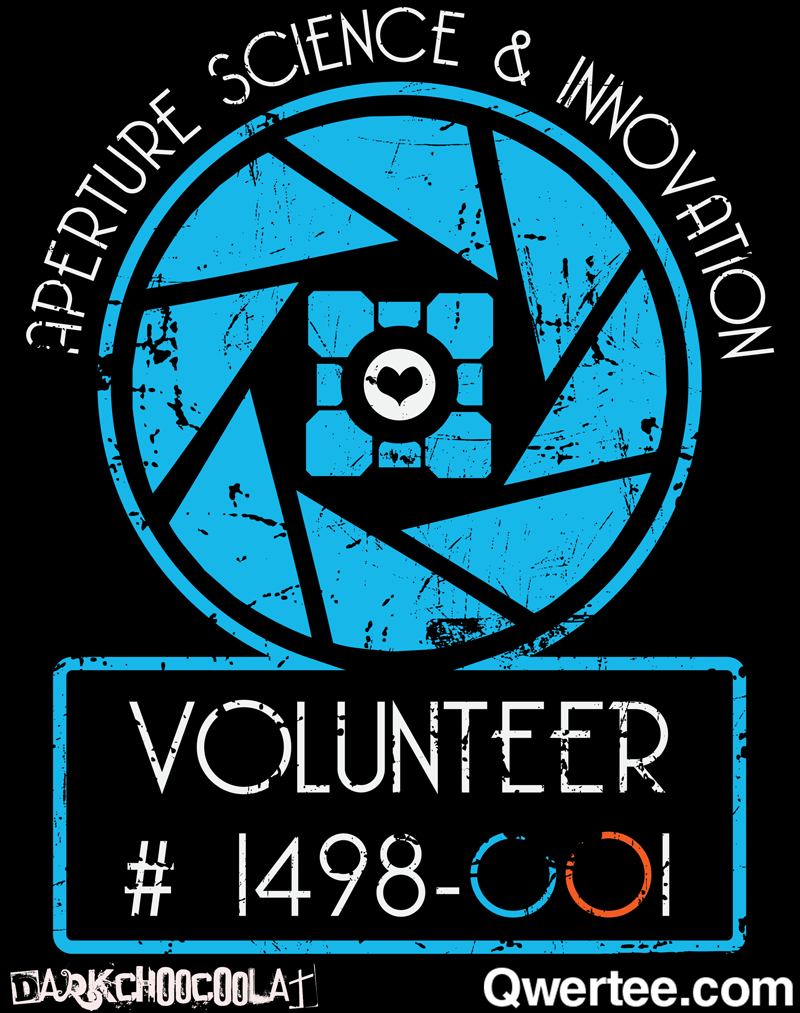 The Yetee's "Evolution of Revenge" is pretty adorable: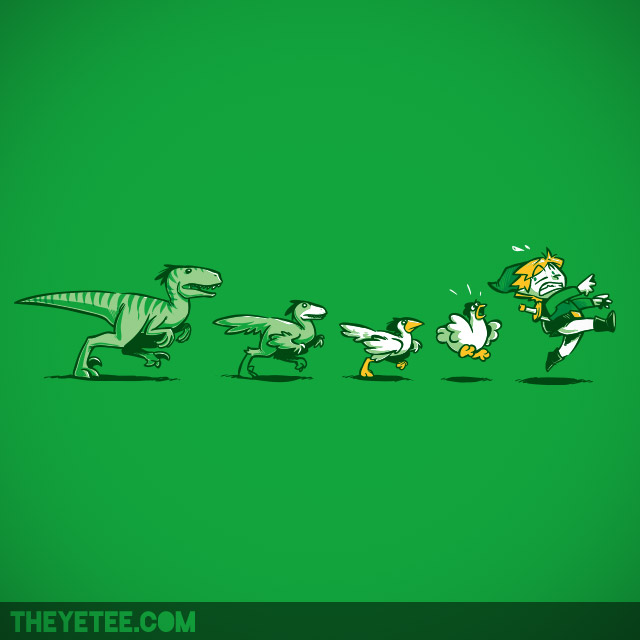 Link totally deserves it.