In our third installment of Kickstart This! we're preparing for Halloween a bit early. Many of these titles have a certain horror flavour to them, including Monsters, a 2D shooter with a story provided by our very own Nicole Kline. Other titles featured are grid-based tactical game Pangenic, psychological puzzle game Broken, romantic adventure Zombie Cruise, and Worlds Beyond, an RPG about the end of the world. And let's not forget side-scrolling beat-em-up Crisis Heart Brawlers: Clash at Otakon. It has nothing to do with horror. It's just awesome. And needs your money!
Let us begin.
Monsters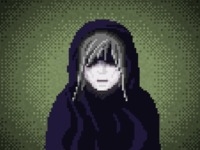 This 2D shooter comes courtesy of QuadraTron Games, and takes its inspiration from the old arcade classic RoboTron 2084. The story, which was written by Warp Zoned Senior Editor Nicole Kline, involves a wizard version of Dr. Moreau. It twists the gaming mechanic so that the act of shooting drains your life bar, placing an emphasis on collecting the hearts of the monsters you kill in order to continue. The story takes its essence from Mary Shelley's Frankenstein, with a wizard's creations turning on him, forcing him to kill his "beautiful children."
In development for Windows, Mac and Linux, the retro-style game is currently a labour of love, but QuadraTron is seeking a very modest $4,000 in order to fund continued development including the creation of music and game art. For the low donation of $5, you will have your name listed in the credits, while the largest donation of $500 (limited to eight) will see your name in the credits, a free copy of the game and its soundtrack, an opportunity to contribute to the development of the game, a pixel art print, a photobook of the game's story, a big fat hug, and a tasty dinner in the Philadelphia area.
Pangenic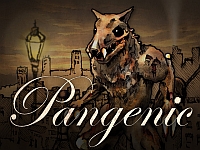 As one of the last surviving scientists at a 19th century British university, you must take a team of specialists and fight against a virus that has turned nature against man. This isometric turn based strategy game will see you not only battling ravenous and mutated creatures and plant life, but researching the virus in the hope of developing a cure.
The game has a Victorian visual flair, combined with a steampunk style that echoes back to the likes of Chaos Engine. It is developed by The Dada Factory, which hopes to take the game play of X-Combut infuse it with a deeply emotional storyline as well within the game.
For the tiny donation of $3 (set against a target of $45,000), you will receive the developers' thanks as well as a free wallpaper. The largest donation of $3,500 or more will see you receive a copy of the game with exclusive character and content, poster, development updates, a hand-inked portrait of you in the Victorian style plus a five-day all expenses paid trip to the game launch at the Leonardo Museum in Salt Lake City. US Residents only I'm afraid. No international flights from, say, Glasgow.
Broken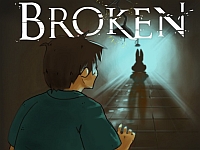 In this game the player takes control of the protagonist, Jim, who is suffering from dissociative personality disorder after the traumatising death of his pet rabbit Harold, players must piece together Jim's mind as he chases the ghost of his beloved pet. Taking place in a collapsing mental asylum, the game is the work of Chcago-based G.R.N. Studios. Featuring a top down, slightly tilted perspective, the game features cute sprites which add to the warped sense of the game when playing as Jim's Patrick Bateman-esque sociopathic form.
G.R.N. Studios is seeking money to license the Unity Game Engine, as well as cover legal fees and those pertaining to release. While the company will gladly take just $1 in exchange for a grateful thank you mention on their website, a pledge of $5,000 or more (limited to four) will see you receiving not only a credit as Producer but also a whole heap of mind-blowing gifts including a lithograph, signed poster, a hand painted figurine of Jim, as well as a physical copy of the game in a numbered collectible box.
Zombie Cruise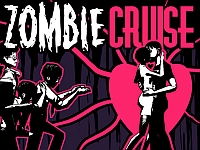 "What if Love Boat had Zombies?" is how I imagine Finnish outfit Tuonela Productions dreamt up this project for PC, Mac and iPad.
The top-down shooter with real-time events pushes the story of the ship's DJ Alex, as he battles his own problems as well as the zombie infection that has claimed most of the passengers. It has a lush, funkadelic style and a healthy dose of humour to boot.
Tuonela is seeing $15,000 to help polish the graphics and make the sounds kick-ass, perhaps even adding voice-acting should they reach over their goal. At the lower end of the donation spectrum, $5 will see you receive the deep gratitude of the developers, while $10 will grant you a free ringtone and wallpaper. At the top end, a donation of $2,500 (limited to 5) will see you invited to the free drink, free buffet launch party, during which you will get to hang out with the developers in the sauna. In their words, "Spending time naked with game developers, programmers and artists – in a hot, steamy room! Who wouldn't want that?"
Indeed.
Worlds Beyond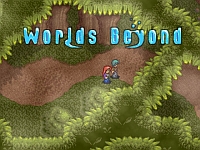 This retro 2D RPG inspired by classic SNES titles such as Super Mario RPG focuses on what the developers believe is a unique sci-fi themed storyline with a cast of believable characters at its core. The main characters, Cody and Kira, are survivors of what they believe to be the collapse of the entire universe, seeking out an order of people known as the Ysk in an attempt to uncover what conspiracy resulted in the end of everything.
The development team has looked to early titles from the Final Fantasy franchise and Phantasy Star series to create their turn-based battle system, which can support up to five characters, and moves into a first person perspective.
The target donation of $20,000 will allow the development team at Bridge Unit Orzo to work on the project full-time, while if it manages to secure double that, there is hope the game will be made available on XBLA as well as the current browser and Windows models. A small $5 donation will see your name in the final credits, while $2,000 or more (limited to five people) will allow you to develop your own self-contained sidequest alongside the development team, as well as an NPC character and boss, and take part in beta testing.
Crisis Heart Brawlers: Clash at Otakon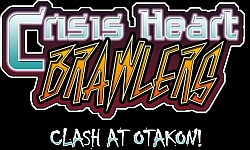 Remember those awesome side-scrolling beat-em-ups like Double Dragon or Teenage Mutant Ninja Turtles: The Arcade Game? Well, here is one for all you anime and manga fans. Set during Baltimore's Otakon convention, the insane Dr. V has somehow managed to bring famous anime villains to life, and is using his new army to attack Baltimore. It is up to attendees of Otakon to use the skills learned from watching their favourite shows and fight back.
With a gorgeous gaming style that rivals that of the Marvel Vs. Capcom series, the game is the brainchild of Studio Nasu and the real Otakon festival organisers. With the project over halfway to its goal of $20,000 with only one week left to go, they sure could use some heroic donations right about now. They accept $1 donations in exchange for their thanks and a credit on the website, while $15 will secure you a copy of the game on PC or Mac months before the actual release. Should you wish to answers the developers' prayers, a donation of $10,000 (limited to one guardian angel) will see you showered with a ton of gifts. It will also grant you an all exclusive paid day with the developers in the studio, joining the voice cast as well as being featured in the behind-the-scenes video development documentary.
So there you have it, folks: a solid lineup of games that you could help bring to fruition, in return for some sweet gear, and, as always, the thanks of the developers involved (including Nicole). We at Warp Zoned do not just write about games; we play them, we relish them, and some of us even develop them. We live and breathe games, and hope to help others make and enjoy games as well. If you can afford it, I know these developers will be unbelievably grateful for even the smallest donation.