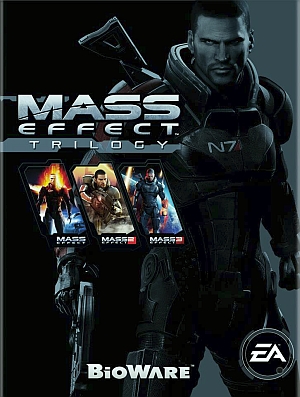 By now, you've probably heard a lot of people call the Mass Effect franchise the "Star Wars Trilogy of Video Games." But are you one of the many who has bypassed the series up to this point? If so, does EA have a deal for you.
The publisher has announced they'll be packaging together the three games of the series as the Mass Effect Trilogy on November 6. Initially available only on the PC and Xbox 360, a PS3 version will be available "at a later date." The first game in the series was never released on the PS3, so this Trilogy re-release means Mass Effect will finally make its way to Sony's system. A separate PSN download of the game will also be available on this "later date."
The Mass Effect Trilogy will be available for $59.99 and should be great preparation for EA's first annual "N7 Day," a November 7 celebration of all things Mass Effect.
Hopefully We'll find out exactly what happens on "N7 Day" soon.