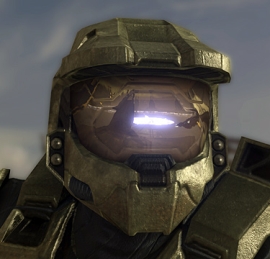 Microsoft famously announced a brand new trilogy of Halo games, specifically Halo 4, Halo 5, and Halo 6, during their E3 2011 Press Conference. That was seen as extreme long-range planning then, but now it's just getting ridiculous.
According to Fusible, the publisher has recently snapped up a ton of domains related to Halo 7, Halo 8, and Halo 9 including:
halo7.net
halo7.org
halo8.org
halo9.net
halo9.org
So let's see, judging by current development cycles, we should all be playing Halo 7 by 2018. Maybe 2020 at the latest. So start saving for the Super Mega Awesome Edition now!