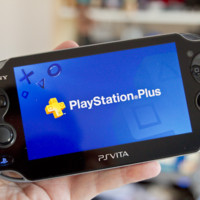 Life is about to get awesome for PlayStation Vita owners – this November, we'll have access to PlayStation Plus, Sony's members-only club that gives early and/or exclusive access to betas, demos, and games. If you're already a member, you'll be automatically enrolled for the Vita as well, at no extra cost (PS Plus is $49.99/year). This is good news, as I don't think there are many of us who would be willing to pay even more to have the same benefits on another platform. Willing to pay without complaining, that is.
According to the PlayStation Blog, the benefits that will launch in November are:
Instant Game Collection: Unlimited access to a regularly refreshed selection of the full versions of games as long as your membership is active.
Discounts: Take advantage of exclusive discounts on games and DLC for your PS Vita.
Online Game Storage: An additional 1GB of online storage for game saves for PS Vita games and downloaded content.
Automatic Updates: PS Vita will automatically start up at a designated time to download and install select game demos and game updates as well as system software updates and start standby mode upon completion.
Automatic Trophy sync: Trophy information will be synched to PSN servers automatically via the PS Vita.
Whew! That's a lot of good stuff for a piece of technology that has had a mediocre reception at best. I know I'll dust mine off once November rolls around… well, ok, maybe sooner for LittleBigPlanet Vita. We'll see.