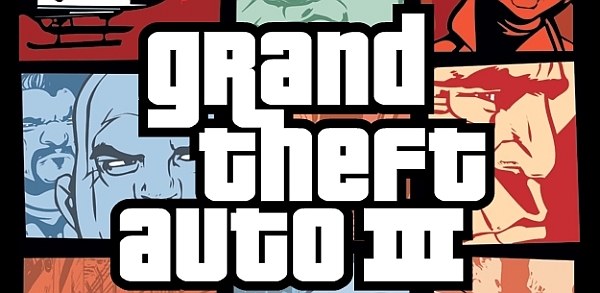 Even if there were replacement referees judging a contest between the PlayStation Store, the Xbox Live Marketplace, and the Wii Shop, Sony would come out way ahead. And they proved why again today by dumping a massive quantity of quality games onto the PlayStation Store. All told, 17 new games are now available on the download service, and here's a few highlights, starting with one of the greatest games of all time:
After a slight delay, Rockstar's Grand Theft Auto III joins the store as part of the PS2 Classics line.
FIFA Soccer 13 corner kicks its way onto the store in three different versions (PS3, PSP, and Vita).
It's the end of the world as we know it, but the animals found in the Tokyo Jungle (PSN) are cool with that.
The futuristic Starhawk (PS3) is now available to download in both a full version and a special multiplayer only edition.
EA's underappreciated classic, Mirror's Edge (PS3), is also available to download.
A pair of fighting games, Marvel vs. Capcom: Origins (PSN) and Dead or Alive 5 (PS3) will battle it out for your affections.
The absolutely insane Hell Yeah! Wrath of the Dead Rabbit would make a hell of a download.
And LittleBigPlanet PS Vita is now available to download, wait for it, on the PS Vita.
You can find even more new releases after the break along with a ton of new game add-ons at the PlayStation Blog.
PS3 Full Games
FIFA Soccer 13 ($59.99)
FIFA Soccer 13 captures the unpredictability of the real-world sport, ensuring no two matches play the same. The game features breakthrough gameplay innovations that create a true battle for possession and deliver freedom and creativity in attack, as well as engaging online features and live services that connect fans to the heartbeat of the sport—and to each other.
Dead or Alive 5 ($59.99)
Head-to-head battles with the hottest fighters in gaming and over-the-top interactive stages! This is fighting entertainment! This is Dead or Alive!
Starhawk ($39.99)
From the creators of Warhawk comes a frenetic third person shooter adventure that allows you to command the combat by using the innovative Build & Battle system. Call down a vast arsenal of vehicles, weapons and fortifications to turn the tide of the battle in a full Single Player campaign, competitive Multiplayer mode, and 1-4 player Co-Op mode.
Mirror's Edge ($14.99)
In a city where information is heavily monitored, where crime is just a memory, where most people sacrifice freedom for a comfortable life, some choose to live differently. They communicate using messengers called Runners. You are a Runner called Faith. Murder has come to this perfect city and now you are being hunted.
PSN Games
Tokyo Jungle ($14.99)
Everything is the enemy, and only the strongest will survive! With over 50 playable animals to choose from, unleash your inner beast to hunt your way to the top of Tokyo's post-apocalyptic food chain. Whether in Story or Survival Mode, you never know where your next meal will come from or the dangers you'll face, so be prepared for anything and everything.
Marvel vs. Capcom: Origins ($14.99)
The heroes of Marvel are back on the fighting ground, ready to do battle with Capcom's greatest legends, and with each other. In Marvel vs. Capcom: Origins, you get two classic 90s Marvel arcade games for the price of one! Both Marvel Super Heroes and Marvel vs. Capcom retain their original fast-paced, over-the-top fighting action, and now feature upgraded HD visuals, online play, replay-saving, spectator mode, and a dynamic challenge system.
Hell Yeah! Wrath of the Dead Rabbit ($14.99)
Hell Yeah! is an insane action-adventure platformer. In Hell. You're an angry rabbit with a thirst for vengeance, a super sawing jetpack driller and some seriously badass weapons. Explore, jump, shoot, loot, upgrade, drill and destroy Hell's lost souls. ALL OF THEM. Spread chaos across 10 huge levels and show them who's the daddy. Unleash the wrath of the dead rabbit. DO IT NOW!
One Piece: Pirate Warriors ($49.99)
Join Monkey D. Luffy on his quest to become the Pirate King in a fully rendered masterpiece exclusively on the PlayStation 3 system!
R.A.W.: Realms of Ancient War ($14.99)
Take control of a powerful Warrior, a dark Sorcerer or a Rogue master of stealth, and plunge into a grand quest full of action! R.A.W. the explosive Hack'n'Slash leads you, alone or in 2-player co-op, through many levels as rich as varied, full of deadly beasts and action! Gain experience and develop the power of your chosen character by learning new spells!
Starhawk Multiplayer ($19.99)
The complete Starhawk online experience! Engage in intense 32-player online battles with frenetic combat on foot, in vehicles, or in the air and discover a new type of shooter gameplay with the new Build & Battle system – instantly change the battlefield by calling down a variety of equipment, vehicles and fortifications. Take on waves of enemies and defend your claim in 1-4 player Co-Op mode, via 2 player split-screen, or online with your friends.
PS Vita Games
LittleBigPlanet PS Vita ($35.99)
Welcome to LittleBigPlanet PlayStation Vita! Join Sackboy in a completely new adventure, filled with mystery, peril and excitement! The PS Vita's front and back touch controls let you PLAY freely. Fully customize Sackboy and his world with the specialized CREATE tools, and discover endless levels SHARED by fans online. One week only- includes exclusive BioShock & Knights of Old Costume packs.
FIFA Soccer 13 ($39.99)
EA Sports FIFA Soccer 13 on PS Vita delivers the first true HD console soccer experience in the palm of your hands. Enjoy the award-winning FIFA console gameplay, HD graphics, and the largest feature set ever created by EA SPORTS for a handheld device.
Table Ice Hockey ($1.99)
Welcome to Table Ice Hockey, the fastest, hardest hitting AR Play experience on the PS Vita system! Lay down your AR Play cards and bring the world of Ice Hockey to life in front of your PS Vita system. Customize your teams, players and game modes including single player, 16-team tournaments, and ad-hoc multiplayer games. Are you ready to be named the Table Ice Hockey World Champion?
PSP Games
FIFA Soccer 13 ($39.99)
Winner of "Best Sports Game of E3" from the prestigious E3 Game Critics, FIFA 13 captures all the drama and unpredictability of real-world football. The game creates a true battle for possession across the entire pitch and delivers freedom and creativity in attack through gameplay innovations which revolutionize artificial intelligence, dribbling, ball control and physical play.
Final Fantasy III ($19.99)
First released in 1990, Final Fantasy III introduced series hallmarks such as the job system and summon spells, and became the first in the series to sell over a million copies. Reborn in full 3D in 2006, this classic installment of the Final Fantasy series has come to the PSP system with all new features!
PSone Classics
Turnabout ($5.99)
Take these puzzles out for a spin! Rotate the game board as you try to get the marble into the goal, and then create your own levels to challenge friends.
PS2 Classics
Grand Theft Auto III ($9.99)
Crime does pay. Grand Theft Auto 3 puts the dark, intriguing and ruthless world of crime at your fingertips, if you have enough guts to take it.