Splice is another addition to the growing list of unique and interesting games by Philadelphia-based Cipher Prime. The player must solve puzzles using molecules to build DNA strands. Each level adds another layer of complexity to the puzzles. The game was released on the PC initially, but was added to the App Store for the iPad just as PAX Prime opened its doors. In fact, Splice was chosen as one of the PAX 10 this year, on the show floor for both PC and iPad. Does the conversion to iPad work for this clever puzzler?
Platforms: iOS (iPad Only)
Publisher: Cipher Prime
Developer: Cipher Prime
Genre: Fancy DNA Puzzler
Release Date: August 30, 2012
iTunes App Rating: 4+

The short answer? Absolutely. Splice: Tree of Life, the name of the iPad version, translates incredibly well to the tablet. So well, in fact, that I enjoyed it more with the touchscreen than I ever did with the mouse. Being able to pull molecules around with the touch of a finger was far more intuitive than pulling them around with a cursor. The game's flow is made much smoother and elegant this way.
And that's what Splice is – elegant. You begin the game with simple moves at first – you only have so many splices (chances) to move the molecules around and connect them properly. There is an outline already there for you, ready to be filled with the correct pieces of the puzzle. Successfully completing a puzzle takes you on to the next one, and as you beat each level, you can "mutate" to the next one, or "devolve" back to earlier puzzles to try to beat your splice count. If you can beat it with a splice leftover, it's considered to be "angelic." What's more elegant than that?
Well, for starters, the rewind system. The music is lilting and soothing, creating a perfect atmosphere for splicing. There's a thin vertical line on the right-hand side of the screen, and as you make a move, a small shape goes up the line. If you make a mistake, you simply grab the shape and drag it back down, or double tap it to get it to automatically rewind your move. But it's more than just that – the music rewinds, too, as your move is undone. It's stylistically gorgeous, and fits in very well with the smoothness of the game.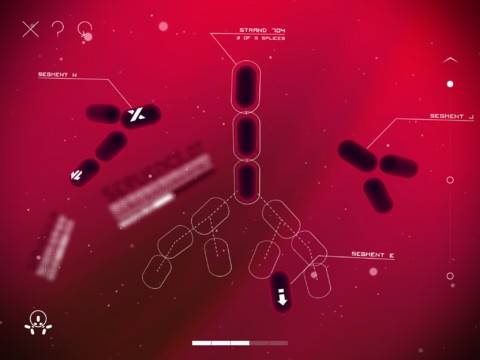 As you continue your way through the levels, more complex functions are added in. One molecule splits into itself and everything attached below it into two; another blows itself up, along with everything below it; yet another expands by one when activated. These are introduced slowly at first, to get you used to the mechanics, but, of course, later you have to use them all together. The increased complexity is a delicious brain teaser that will have you trying to solve the puzzles even after you put your iPad down.
Once you've finished the main levels, you go into the real meat of the game: the bonus levels. If you thought the game itself kept your brain quick, wait until you get to these. Splice is like mental yoga, stretching your mind in ways you never imagined possible, keeping your thoughts limber and relaxed while expanding them at the same time.
Splice: Tree of Life shows Cipher Prime at its very best: making games that are elegant, sexy, and thought-provoking all at once. If you're a PC gamer, pick it up on Steam – there's a version that comes with the soundtrack, and it's worth every penny. But if you've got an iPad, do yourself a favor and download it. For $3.99, it's a steal. It's great to play alone or to muse over with your friends, like a stylish Sudoku. Get it: you won't regret it.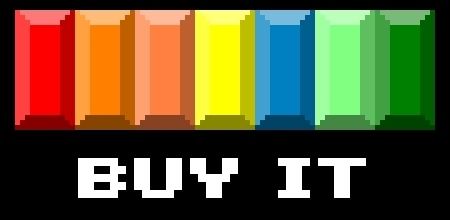 Review Disclosure: A review copy of Splice: Tree of Life was provided by Cipher Prime for the purposes of this review.