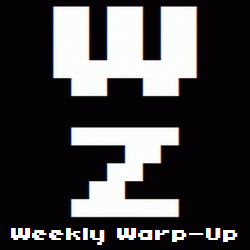 No, that's not a typo. Welcome to the Weekly Warp-Up, your weekly wrap-up of the biggest and the best articles posted at Warp Zoned this week…
Our long Summer is finally over. The kids have gone back to school and the completely barren new release shelves are finally filling with life. So now is the perfect time to talk about The Games of September 2012. For most of the gaming world, the next four weeks will be all about Borderlands 2. But this is also the month for Double Dragon: Neon, so be sure to get your bro-tastic beat 'em up buddies ready for that one too.
If you're looking for more news about this Fall's biggest games (and beyond), check out the rest of the Weekly Warp-Up after the break.
The Week in Reviews…
The Week in New Games…
Amazing Paperboy Delivers…
It's A Secret To Everybody…
And Finally…
Mario Warfare is already better than the 1993 Super Mario Bros. movie. More faithful too.