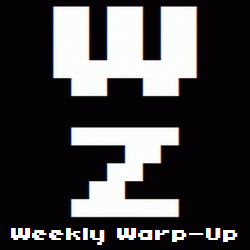 No, that's not a typo. Welcome to the Weekly Warp-Up, your weekly wrap-up of the biggest and the best articles posted at Warp Zoned this week…
Are you living it up at this year's PAX Prime expo? Did you get a chance to view the 11-minute Metal Gear Solid: Ground Zeroes trailer? How about Insomniac's announcement of Fuse? Or Runic's announcement of a release date for Torchlight II? Have you found the Arcadecraft devs yet? Or the big question, have you played the Wii U?
If the siren song of Seattle didn't lure you in this year, there's still plenty to talk about on this Labor Day weekend. Like 5 Video Game Characters Who Deserve a 3-Day Weekend or your favorite Nintendo Power Memories. We can even chat about What We Played in August 2012.
But if you're looking for something more than that, have no fear, the rest of the Weekly Warp-Up is here (after the break)!
The Week in Reviews…
The Week in New Games…
Amazing Paperboy Delivers…
It's A Secret To Everybody…
And Finally…
The Metal Gear Solid movie is finally a go. Avi Arad is producing and… that's really all we know.