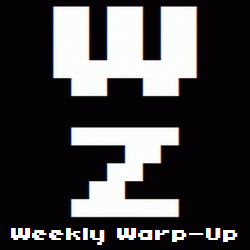 No, that's not a typo. Welcome to the Weekly Warp-Up, your weekly wrap-up of the biggest and the best articles posted at Warp Zoned this week…
Yes, the Fall has most definitely arrived and, believe it or not, Halloween is in the air as our latest edition of Kickstart This! focuses on the horrific side of things. Monstrous mutated demons in a basement… zombies on a boat… scientists in a museum… it's all here.
Also here is a hands-on preview of this Fall's Harry Potter For Kinect. I know that doesn't seem like much to you, but your kids will love it.
Fall into more of this week's biggest news stories after the break.
The Week in New Games…
Amazing Paperboy Delivers…
It's A Secret To Everybody…
Microsoft has renewed their trademark for Killer Instinct. Now the question remains, what are they going to do with it?
And Finally…
A new trailer and quartet of new posters for Wreck-It Ralph have been released by Disney. Is it wrong that I'm superexcited for a kid's movie?