Weekly Warp-Up: Rewarding Edition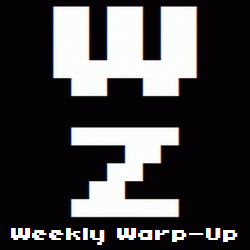 No, that's not a typo. Welcome to the Weekly Warp-Up, your weekly wrap-up of the biggest and the best articles posted at Warp Zoned this week…
After months of promises, Microsoft finally launched the Xbox Live Rewards "MyAchievements" program. By reaching one of the three Gamerscore tiers, Rewards members can become eligible to receive a special Birthday Gift (hilariously valued at $0.25 by Microsoft) and a one or two percent rebate on all Xbox Live Marketplace purchases.
For the record, one percent of your average Xbox Live Arcade game is 15 cents. So OK, it's not a great rewards program, but it's something. And it's more or less the biggest news story of the week. To read about more of this week's major news stories, hit the jump.
The Week in New Games…
Amazing Paperboy Delivers…
It's A Secret To Everybody…
Assassin's Creed III is finished and the team is planning to move on to different teams within Ubisoft… and begin work on the next Assassin's Creed game.
And Finally…
Bethesda has released The Tales From Dunwall, a three-part animated prequel to Dishonored.
It's Dangerous To Go Alone! Read This.
A Commenter Is You!
Related Stories From ZergNet.com