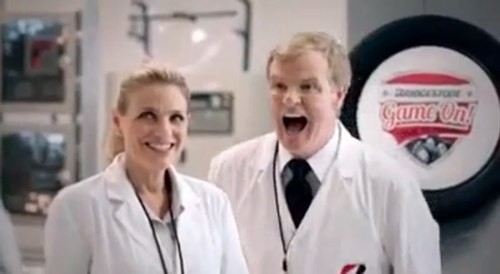 If you watched TV last month, you likely saw Sony's fictional spokesman, Kevin Butler (AKA actor Jerry Lambert), in a commercial for Bridgestone's "Buy Four Tires, Get a Wii" promotion. While "Kevin Butler" was never a real person, he's become the closest thing to a mascot Sony's had this generation. So it was rather chuckle-worthy to see him, even indirectly, shilling for Nintendo.
But Sony doesn't think it's a laughing matter. The consolemaker has decided to sue Lambert, through his company Wildcat Creek, and Bridgestone for trademark infringement. And they've likely got a pretty good case too as Lambert's portrayal of a Bridgestone pitchman (which began on August 27) overlaps with the most recent updates on the "Kevin Butler" Twitter feed (the last one was on August 31).
As of this writing, GameStop is still offering the "Kevin Butler DLC Pack" as a pre-order bonus for gamers who purchase LittleBigPlanet Karting.
[Source: Kotaku]