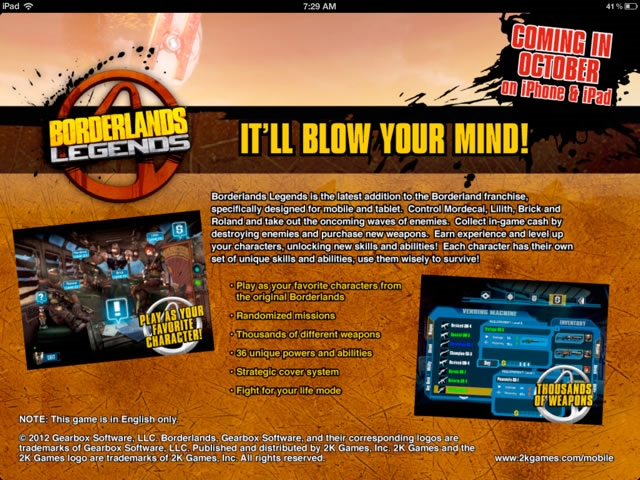 The original vault hunters from Borderlands (Brick, Lilith, Mordecai, and Roland) are coming back for another round of ridiculous shooting action in Borderlands Legends for the iPad/iPhone/iTouch. The existence of the app was confirmed thanks to a post on the Gearbox Software Forums.
Borderlands Legends will be available in October (hey, that's this month!) and will offer "randomized missions, thousands of different weapons, 36 unique powers and abilities, and a strategic cover system."
All of these bullet points will be in support of "Fight For Your Life Mode," a survival shooter where players have to battle wave after wave of Pandoran enemies.