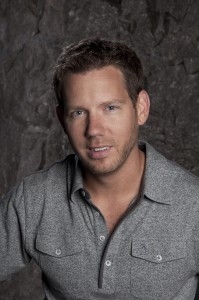 The man known to many as "CliffyB" has left his post as Design Director of Epic Games, the company said today in a news post on their website. According to the announcement, Bleszinski is leaving Epic to "chart the next stage of his career," whatever that may be.
Bleszinski is best known for his role in the creation of Gears of War, famously brandishing the trilogy's "Lancer" weapons at more than one E3 Expo. But the developer also had a hand in Unreal Tournament (and its many sequels) and Jazz Jackrabbit.
"In 20 wonderful years with Epic, Cliff Bleszinski has grown into a true design luminary, and his contributions to the Unreal and Gears series have helped shape the game industry into what it is today. Cliff leaves Epic with our gratitude for his many contributions, and our wishes for continued success in the next chapter of his life," said Tim Sweeney, Epic's founder, CEO and Technical Director.
Apparently, the first step in that next chapter involved a viewing of Looper.