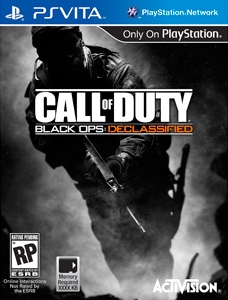 I think the entire world assumed that the Vita-exclusive Call of Duty: Black Ops Declassified would launch in close proximity to Call of Duty: Black Ops II, but Dan Amrich, Activision's Community Manager, has confirmed they'll be available on the same day.
Amrich announced the November 13 release date on his blog, One of Swords. He also revealed that Declassified will come with a voucher for a downloadable copy of Call of Duty: Roads to Victory, a PSP-exclusive entry in the series that was released back in 2007.
For now, this offer will only apply to North American copies of Declassified. Amrich is hopeful the same voucher will be included with European copies of the game, but as of today, all bonus content for Europe is still being finalized.