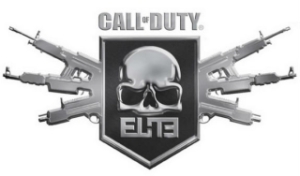 As the old saying goes, there is no such thing as a free lunch. So it was surprising that Activision, a company very much concerned with the bottom line, has announced that the Call of Duty Elite service for Call of Duty: Black Ops II will be free. FREE!
Essentially, the new service is retooling the already available free Elite service, to answer the growing concerns that players who had the Elite package and players who didn't were unable to play together. As Activision Publishing CEO Eric Hirshberg stated, "What we have realized is that several of the Call of Duty Elite services which are currently only available to our premium members for Call of Duty: Modern Warfare 3 are things that would further unite, engage and delight our player community. So we are going to make them free for Call of Duty: Black Ops II."
These features include Player HQ stat tracking, Clan HQ, Zombies stat tracking, Call of Duty Elite TV, and Social Sharing and Notifications.
For this the company should be commended; they have effectively flattened the multiplayer field and granted everyone the same service with a purchase of the game, yet the new announcement is rather misleading. The main selling point of Elite was the free DLC packs Activision gave subscribers. With the new CoD Elite, DLC packs have become separate purchases again, priced at $15 each. Four packs will be released and CoD players can pre-purchase them as a Season Pass for $49.99, a savings of $10. Naturally, all DLC packs for CoD Black Ops II will be available on the Xbox 360 first with PC and PS3 players getting them later.
Activision also stated on their website that they are working with Nintendo on making the DLC and Season Pass available on the Wii U version of Call of Duty: Black Ops II as well.