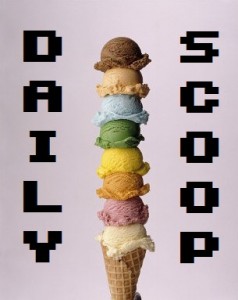 So, the latest season of Encounters ends tonight, which is kind of sad, but not too bad! It was a campaign of all evil characters, so it's not really all that hard to let it go. It was my first experience DMing in fourth edition, and doing so for characters trying to backstab each other can get a little challenging. But it was a fun time anyway, and I'm glad I got to do it! The new season starts up next week, and I'm looking forward to the changes they've made for that as well. Hooray D&D!
No deals to speak of today. But that's ok with me – I'm up to my ears in games right now. Oh, wait! There is one good thing: Odin Sphere is 50% off on the PSN this week only. Trust me, you want to scoop this one up.
Just one shirt today!
It's called "Blue Shell Auto Body" over at Ript, and it's a good one!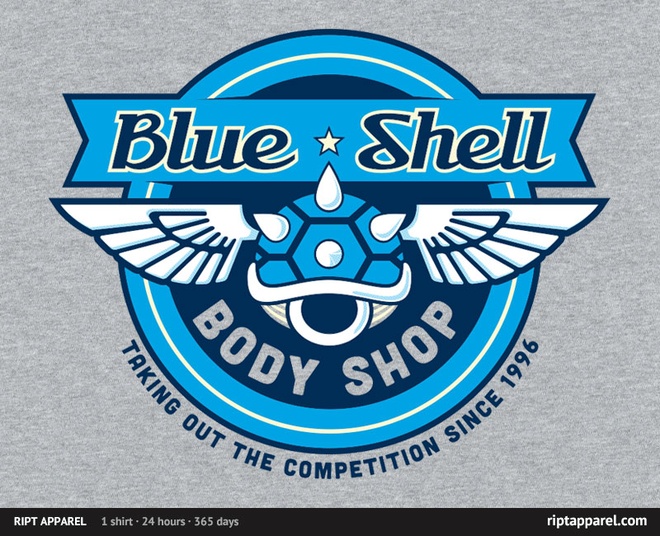 How I hate you, blue shells.