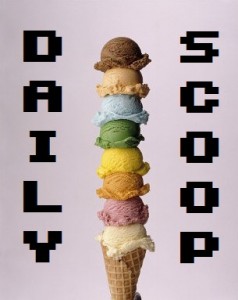 This week has been dragging on for a million years. Or at least for two weeks. I think someone tricked us and removed our weekend and made us work a ten-day week. Someone needs to fix this atrocity this instant!
No deals today, but this awesome NES mod will absolutely blow your mind. As my friend Darin called it, it's a Ninception!
Two game-related shirts up today, folks!
The first one is an 8-bit Star Wars moment called "Shoot First," and it's over at Shirt.woot: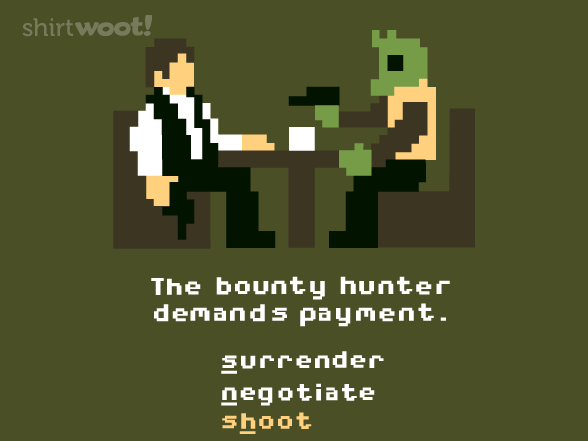 The second is at Nowhere Bad and is a Limbo/Adventuretime mashup appropriately titled "Limbo Time:"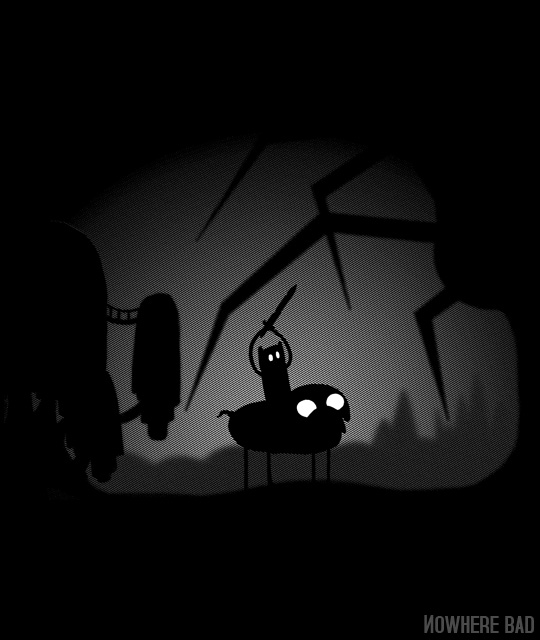 This needs to be a real game.