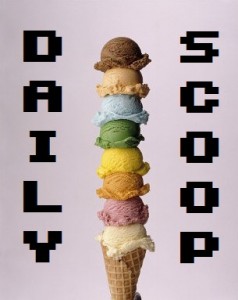 It's Wednesday, even though it feels like it should be Friday. The manacles of time chain us down, binding us to our narrow worldview and creating in us a vacuum only filled by love and video games. And when love is not available, video games are all that we have.
Ok, I'm being a bit melodramatic. I blame it on Homestuck. Also, did you know there's a Homestuck Video Game Kickstarter? Smash open your swollen porkhollow and surrender your boondollars. I want those Midnight Crew playing cards. How about you?
Not many deals going on today – at least, nothing really all that useful. Amazon's got some sales going on, including lots of stuff for under $10. Cheap doesn't always mean good, though. I mean, do you really want a copy of Duke Nukem Forever, or Shaun White Skateboarding, or Chronicles of Narnia: Prince Caspian? You do??? Well then go scoop them up for under $10!
No game-related shirts today, readers. Sorry! Hopefully the daily shirt gods will bless us tomorrow.