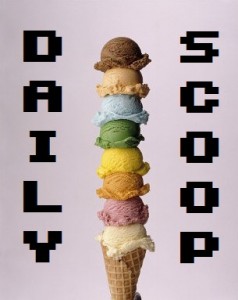 It's another day of no deals, only this time, there aren't any nice t-shirts, either. So I guess I'll have to be creative and think of something else to tell you about. I can do that, right? Sure I can!
My pal Jake Vander Ende has a really cool Etsy store you should check out, called Spriteborne. He makes incredible, unique t-shirt designs using his love of video games, and adding in some stencils and bleach. I have been a huge fan of his shirts since I first met him at the Smithsonian exhibit on the art of video games. My favorite shirt has to be the Castle Crashers one, which is just too adorable.
That's all I've got for today, unless you want to read about ant videos. Oh, and the Homestuck Kickstarter got funded today. Agents and exiles, rejoice!