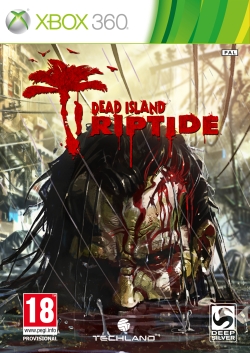 Deep Silver announced today that Dead Island: Riptide will be released on April 23, 2012 (and on April 26 in the rest of the world). The publisher also took this opportunity to reveal the first details about the game's pre-order incentives and the Special Edition package:
Pre-Order Edition: This version of Dead Island: Riptide will include an exclusive pack of weapon mods that allows even more, manifold ways to dispose of the ghastly zombie hordes on Palanai island.
Special Retailers Edition: In addition to the weapon mods this version will contain an alternate character skin not obtainable anywhere else! The Special Edition of Dead Island: Riptide will only be available at selected retail partners. Details about the retail partners per territory offering the Special Edition will be announced soon. The Special Retailers Edition will also feature an alternative packshot.
Dead Island: Riptide is in development at Techland (creators of the original Dead Island) for the PC, PS3, and Xbox 360.