Full Dance Central 3 soundtrack unveiled ahead of tomorrow's release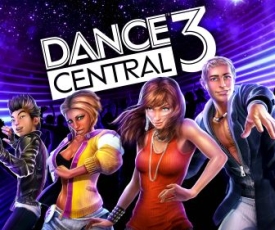 Dance Central 3 will be available in stores tomorrow and, to make sure you're in the mood to boogie, Harmonix has released the game's full soundtrack.
The complete list of songs is just incredible. I mean, you've got The Hustle… Ice Ice Baby… You've Got It (The Right Stuff)… Macarena… YMCA… just on and on. Someone at Harmonix definitely set the "embarrassing music to dance to" dial up to 11 for this one.
Hit the jump to view the complete tracklist.
2NE1 – "I Am The Best (Original Version)"
50 Cent – "In Da Club"
Afrojack featuring Eva Simons – "Take Over Control"
Alexandra Stan – "Mr. Saxobeat"
Alice Deejay – "Better Off Alone"
Backstreet Boys – "Everybody (Backstreet's Back)"
Bellini – "Samba De Janeiro"
Black Eyed Peas – "Boom Boom Pow"
Cali Swag District – "Teach Me How to Dougie"
Ciara featuring Missy Elliott – "1, 2 Step"
Cobra Starship featuring Sabi – "You Make Me Feel…"
Cupid – "Cupid Shuffle"
Daft Punk – "Around The World"
Dev featuring The Cataracts – "Bass Down Low"
E.U. – "Da' Butt"
Edward Maya & Vika Jigulina – "Stereo Love"
Enur featuring Natasja – "Calabria 2008"
Flo Rida featuring Sia – "Wild Ones"
Gloria Gaynor – "I Will Survive"
Heavy D & The Boyz – "Now That We Found Love"
J.J. Fad – "Supersonic"
Jennifer Lopez featuring Pitbull – "On The Floor"
Justin Bieber – "Boyfriend"
Katy Perry – "Firework"
Kelly Clarkson – "Stronger (What Doesn't Kill You)"
Lil Jon & The East Side Boyz featuring Ying Yang Twins – "Get Low"
LMFAO – "Sexy And I Know It"
Los Del Rio – "Macarena (Bayside Boys Mix)"
Marcia Griffiths – "Electric Boogie"
Maroon 5 featuring Christina Aguilera – "Moves Like Jagger"
Martin Solveig featuring Dragonette – "Hello"
Missy Elliott – "Ching-A-Ling"
New Kids On The Block – "You've Got It (The Right Stuff)"
Nicki Minaj – "Starships"
Panjabi MC – "Beware Of The Boys (Mundian To Bach Ke)"
Sean Paul featuring Keyshia Cole – "(When You Gonna) Give It Up To Me"
Shannon – "Let The Music Play"
TLC – "Ain't 2 Proud 2 Beg"
The Trammps – "Disco Inferno"
Usher featuring Will.I.Am – "OMG"
Usher – "Scream"
Vanilla Ice – "Ice Ice Baby"
Van McCoy – "The Hustle"
Vicki Sue Robinson – "Turn The Beat Around"
Village People – "Y.M.C.A."
It's Dangerous To Go Alone! Read This.
A Commenter Is You!
Related Stories From ZergNet.com