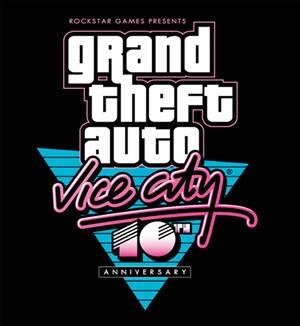 Rockstar Games was so pleased with last year's mobile re-release of Grand Theft Auto III that they're doing it again. Today, the publisher announced plans to bring a special 10th anniversary edition of Grand Theft Auto: Vice City to iOS and Android devices later this Fall.
"Grand Theft Auto: Vice City gave players the freedom of a massive open-world in one of the most iconic and vibrant settings ever realized in a game," said Sam Houser, Founder of Rockstar Games. "It was a defining moment in the series and we're delighted to be celebrating its 10th anniversary this year with a stunning, updated version for phones and tablets."
Rockstar also plans to support the 10th anniversary of the open world classic with a new series of "commemorative assets including never-before-seen artwork and a brand new anniversary trailer highlighting some of the most iconic scenes and music from the game." A limited run of Vice City collectibles will also be added to the Rockstar Warehouse soon.