For the fourth edition of Kickstart This! I thought I would shake things up a bit and expand the scope of our critical gaze to encompass more than just game projects seeking your support. To that end we turn our eyes toward the enhanced Evil Controllers for Xbox 360, webseries My Life as a Video Game, and also a campaign to help keep the TD Gaming Podcast on the airwaves (or bandwidth).
However, never fear, we have also examined some excellent new games in development that need your backing. There is top-down arena combat title Forced, Risk-esque conquest game Ninja Army, futuristic racer Distance, and last, but by no means least, the gorgeous cutesy world of MaK.
Money at the ready.
Evil Controllers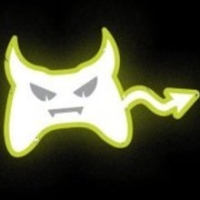 Evil Controllers is a company with an ironic name. They have created their business model out of modifying standard PlayStation 3 and Xbox 360 controllers for the last five years, from ergonomic adjustments to working with The AbleGamers Foundation in order to help those with disabilities enjoy the vast world and culture of gaming. However, for their latest project, they have turned to Kickstarter to see if this is a venture worth pursuing, as well as sending a message to manufacturers that controllers are key, especially when the next-gen is right around the corner.
To that end, they wish to redesign the current Xbox 360 controller with a number of upgrades, the most obvious one being a rechargeable battery and mini-USB port (similar to the PS3's Dualshock 3). They also want to reduce the weight and add airflow vents and a kill switch, as well as create custom designed faceplates. Rather than ask everyone to purchase a brand new controller, they are designing a DIY backplate kit that can be fitted without the need of any technical skills – that is, unless you consider soldering to be a technical skill.
While there are smaller pledges, in order to receive at least the backplate you will have to donate $50 or more, which, given the cost of batteries, sounds like a sensible investment. $80 or more will see you gifted with a new Evil Controller, with more additions being made to it the more you pledge. $1000 or more will see you gifted with the ultimate Evil Controller while visiting the Evil Controllers HQ, where you will be treated to dinner with EC founders Adam and Jonah Coe.
My Life as a Video Game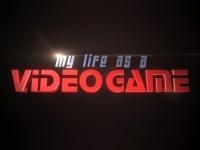 For fans of the TV show Community who loved the episode where the ensemble cast found themselves inside a video game, this webseries may well be worth your time (and money). Straight from the cerebellums of writers Petros L. Ioannou and Brent "Brentalfloss" Black, the series follows Don DeWitt (Ioannou), who has been warped into an alternate reality where video games rules have taken over the world.
The creators wish to keep their vision independent, and so have turned to the Kickstarter community to seek funding (because filming is not cheap). The goal is to fund ten episodes with the grand sum of $30,000, which is no mean feat. So how can you help? Well, for $10 you will not only receive a special thank you but also a song written for you by "Brentalfloss." At the other end of the scale, for over $5000 or more, you will not only receive previous gifts such as a walk-on role and invitation to the premiere, but also credit as an Associate Producer. If you have always fancied your name on IMDb (which is awesome, trust me), then this could be your chance!
TD Gaming Podcast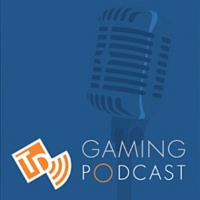 With over 280 shows, the TD Gaming Podcast has sailed many seas, covering many topics of gaming and gaming culture. However, a change in the presenters has brought a cash flow problem, which has prevented them from being able to keep as many of their past shows on their servers. They are setting the very low target of $1,500 in order to increase server space but also to invest in new audio equipment to give the podcast a crisper, fresher sound. They are accepting $1 pledges for their sincere thanks.
Should you have $500 burning a hole in your pocket, the presenters will record a voicemail message for your machine, allow you unprecedented access to the unedited podcast (warts and all), give you a TD Gaming Podcast t-shirt, and, as if you could resist, you also get dinner with host Jonah Falcon in New York City (transportation not included).
Forced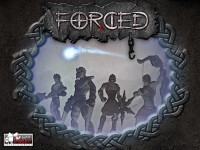 Described as Diablo meets Left 4 Dead, this co-op arena combat game comes to you courtesy of Denmark outfit Dwarf Entertainment. The game features four classes – Spirit Blades, Volcanic Hammer, Thunder Bow and Frost Shield – each with a number of unique unlockable skillsets that can be combined with devastating results. However, the enemy AI has been designed to work together as well, resulting in a much more demanding challenge.
While the imagination and heart that has gone into the game is plain to see in the pre-visuals, the development team has a quirky European sense of humor when setting the reward systems. A mere $2 will see you listed as a "Volatile Runner," but if you offer up the vast sum of $5,000, the team will hang a portrait of you in their bathroom. Oh, and your in-game bow will be replaced by a ray-gun!
You had me at Diablo meets Left 4 Dead.
Ninja Army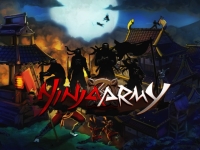 Best described as a feudal Japanese version of Age of Empires, players will develop their empire of ninja warriors and then challenge rival territories. With the expansion of your empire, you earn more money and unlock new missions. However, the game is not simply a ninja version of Risk; it features a rich storyline told in comic book cutscenes that spans 500 missions.
Pledges of $10 will receive a humble "Thank You," while donations of over $5,000 will receive double the in-game credit (that's $10,000 Ninja dollars!), the ability to travel across the maps with a custom command posting, as well as getting to name one of the two main characters – the Samurai Army Commander or the Warlord.
Distance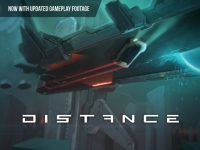 From the makers of the high-octane Nitronic Rush comes Distance, a futuristic arcade racer with an exploration twist and a squeeze of Tron for good measure. As you ride, slide, twist and fly through the mysterious city, your main goal is to reach the finish line in the quickest time, while also discovering secret routes that will that will shed light on the history of the metropolis you navigate through.
Being developed for PC and Mac, with an eye on a Linux version further down the road, Refract Studios is seeking the vast sum of $125,000 in order to pay for software, multiplayer servers, artwork and to give the game a look of finesse. A small donation of $15 will grant you access to the beta test, as well as receiving a full version of the game with your name in the end credits. At the other end of the scale, anyone handing over $10,000 or more (limited to three) will receive a custom made, full tilt arcade machine with full seat, steering wheel, pedals and jet control stick. As rewards on KickStarter go, this is perhaps one of the best I have ever seen!
MaK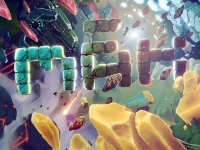 Verge Studios' MaK appears on the surface to be a fusion of titles; it's Pixar's Wall-E meets LittleBigPlanet, with a healthy dose of Super Mario Galaxy and an added touch of the underrated Wii puzzler Boom Blox. Players must build up the blocks in the floating worlds or tether them together in order to progress across the voids of space. An open sandbox puzzler that will also have multiplayer and co-op modes, the current PC exclusive needs $230,000 in order for the development team to fully realise their creative vision for what could be the next big indie hit.
So what are the rewards? While the lowest of $5 will net you some HD wallpaper and your name immortalised on Verge Studios' website, the highest tier of $2,500 (limited to ten, with one already taken) will grant you permanent VIP status with the company. You can visit the studios, see the game in development, and be given a Producer credit. In addition to this, you will also receive free access to all future releases from Verge, as well as various goodies such as a Development Team t-shirt and a Cubeman statue.
Well, that's another edition of Kickstart This! done. As usual, the WZ Team hope the projects featured here receive a little more attention and donations through our work. Be it $2,000 or $200,000, we wish them the best of luck in reaching their targets.