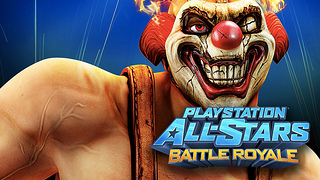 PlayStation Plus members and Vita owners are about to get a special treat: starting today, October 16, the PlayStation All-Stars Battle Royale beta will be available. It will open up to the general public on October 23, but Plus subscribers and Vita owners will get a full extra week of full-on brawling. The beta will close on October 30.
According to the PlayStation Blog, here's what you can expect:
Playable characters are Kratos, Sweet Tooth, Colonel Radec, Sly Cooper, PaRappa, and Fat Princess
Stages are Metropolis and Hades
Tournament types will be four-player online tournaments and 2 v 2 online tournaments (For the latter, friend invites will be supported, meaning you and friend can take on another team online)
They've also unveiled all of the pre-order bonus skins. Check the image after the jump to see what you'll be getting!