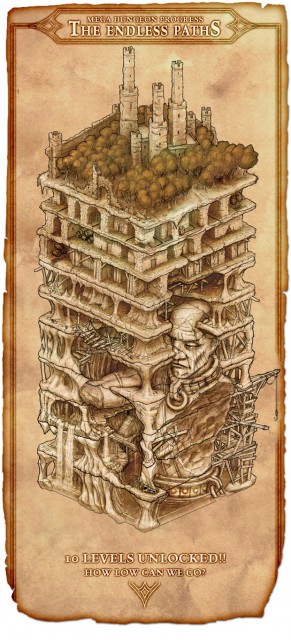 Project Eternity, the Kickstarter for a new RPG by Obsidian Entertainment, still has a few hours left, but it's already broken records with a total (as of this writing) of $3,753,196 [Update: The final tally was $3,986,929]. It has already beaten out the previous record holder, Double Fine Entertainment's Double Fine Adventure, which ended at $3,335,265.
Obsidian is responsible for many groundbreaking games, including the Baldur's Gate series, the Icewind Dale series, Planescape: Torment, Fallout, and Fallout 2. Project Eternity is a fantasy-based isometric RPG that will be available for Linux, Mac, and PC. You still have some time to get in on the Kickstarter, which will, at the very least, net you a copy of the game at a much lower price than what retail will be when the game releases in April 2014.
Just $25 will get you a "Digital Downloadable Copy of Project Eternity. This price is only available for those who help fund before the game is released! All Kickstarter backers will receive a special Kickstarter only in-game achievement and item. (The item will not affect the game's balance). Includes Cooking with Tim – An RPG-themed e-Cookbook, and Making of Project Eternity Documentary (streaming)."
A cookbook? Count me in.