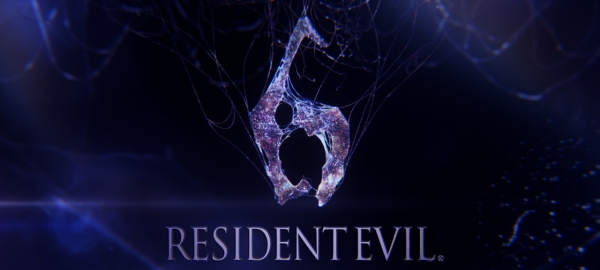 Sony's Day 1 Digital initiative begins today with two awesome PS3 Full Game releases: Resident Evil 6 and NBA 2K13. If zombified Presidents and basketball simulations aren't your thing, the budget-priced Lego Harry Potter: Years 5-7 has also been added to the PlayStation Store.
Sega has added a pair of classic titles to the PSN Games section: Sonic Adventure 2 and Nights Into Dreams (which also include Christmas Nights!). A pair of PS2 Classics are also now available on the Store as well: Innocent Life: A Futuristic Harvest Moon – Special Edition and Ruff Trigger: The Vanocore Conspiracy.
Finally, on the Vita side of the Store is New Little King's Story.
Hit the jump for more information on all of these titles and for the lowdown on all of this week's new game add-ons, hit up the PlayStation Blog.
PS3 Full Games
NBA 2K13 ($59.99)
Executive produced by Jay-Z and featuring an enhanced MyCareer mode and all-new gameplay features, NBA 2K13 pits the best players in NBA history against the new dynasty of talent, including the much-debated matchup between the 2012 U.S. Men's National Team and the 1992 "Dream Team."
Resident Evil 6 ($59.99)
The bioterrorism nightmare continues. As the world teeters on the brink of destruction, what fate will await our heroes?
Lego Harry Potter: Years 5-7 ($19.99)
Lego Harry Potter: Years 5-7 takes players through Harry Potter's heroic adventures in the Muggle and wizarding worlds. Encounter new faces, new challenges and more magic, to prepare for the ultimate face-off with Lord Voldemort!
PSN Games
Sonic Adventure 2 ($9.99)
In Sonic Adventure 2, will you choose to save the world or conquer it? The hunt for the Chaos Emeralds is on and battle lines have been drawn between Hero and Dark. Experience two unique adventures featuring both long-time heroes and new and returning villains as they battle for the fate of the world!
Nights Into Dreams ($9.99)
Slip off into the dream world and go on an aerial adventure as Nights in this classic Saturn remake. Collect Ideya (colored orbs), rack up points, and battle bosses to help Elliot and Claris save Nightopia from Wizeman the Wicked. With all 7 original dreams, enhanced graphics, achievements, leaderboards, and playable content from Christmas Nights, this beloved title is back and better than ever.
PS Vita Games
New Little King's Story ($39.99)
New Little King's Story comes to the PS Vita handheld entertainment system for the very first time! Based on the classic action adventure RPG, players can enter the role of King Corobo and experience his incredible journey to win back his kingdom.
PS2 Classics
Innocent Life: A Futuristic Harvest Moon – Special Edition ($9.99)
Farm, raise livestock, and help your neighbors on Heartflame Island put a stop to an ancient curse in this futuristic Harvest Moon!
Ruff Trigger: The Vanocore Conspiracy ($9.99)
Hunt down the missing Piglots as bounty hunter Ruff Trigger uncovers an evil plan to take over the galaxy.