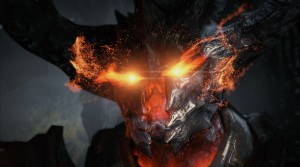 Square Enix has become the first outside publisher to license Epic's Unreal Engine 4. The deal allows Square Enix to create multiple titles using both Unreal Engine 3 and Unreal Engine 4 at any of their internal studios.
"Epic has a strong relationship with Square Enix, and it's an honor to provide their creative and technical talent with the best game technology available for licensing," said Taka Kawasaki, territory manager of Epic Games Japan. "We look forward to supporting their developers with world-class tools for years to come."
Normally known for creating their own internal engines, Square Enix has dabbled with using Unreal Engine 3 in the past, including last year's Demons' Score as well as 2008's The Last Remnant. Fortnite, the first game designed using Unreal Engine 4, is currently in development at Epic Games and has a planned 2013 release.