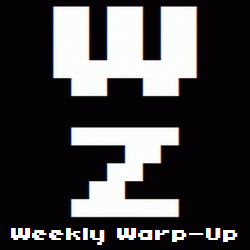 No, that's not a typo. Welcome to the Weekly Warp-Up, your weekly wrap-up of the biggest and the best articles posted at Warp Zoned this week…
Ladies and gentlemen, I open this Weekly Warp-Up with some sad news. In case you haven't heard, Cliff Bleszinski has left Epic Games. The Gears of War guy was one of gaming's most outsized personalities and I'm going to miss his annual appearances at E3 (usually holding some kind of comically oversized prop gun). Adios CliffyB, and here's hoping you come back soon.
Now then, let's look to the future with The Games of October 2012, including Dishonored, XCOM: Enemy Unknown, Pokemon Black 2/Pokemon White 2, and many, many more.
And in case you're curious, the Warp Zoned staff also looked back on What We Played in September 2012. Hint, it was a lot of Borderlands 2.
If you're still mourning over the retirement of CliffyB, I understand. But if you want more news, hit the jump for the rest of the Weekly Warp-Up.
The Week in Reviews…
The Week in New Games…
Amazing Paperboy Delivers…
It's A Secret To Everybody…
And Finally…
The Halo 4: Forward Unto Dawn webseries has begun. Watch the first episode today!