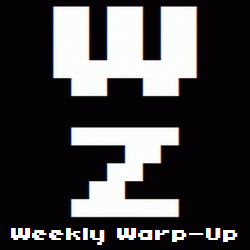 No, that's not a typo. Welcome to the Weekly Warp-Up, your weekly wrap-up of the biggest and the best articles posted at Warp Zoned this week…
I admit, I haven't thought about "Kevin Butler" much since Sony stopped producing commercials featuring the multi-talented faux-executive. But his reappearance on TV, as a pitchman for a "Buy 4 Ties, Get a Wii" promotion no less, has caused the entire world to go topsy-turvy this week.
First, Sony slapped the actor behind "Kevin Butler," Jerry Lambert, and Bridgestone, with a lawsuit. They contend that the tiremaker and the actor have committed trademark infringement in their use of a white-coated Lambert standing next to a Wii. But, as it always does when it comes to Sony, it gets weirder.
Bridgestone claims that "Kevin Butler" never appeared in their commercial, and they seem to have a pretty solid case as the actor never speaks during the commercial and is never addressed by name. Essentially, Sony is attempting to have trademark protection granted to Lambert's face. Trademark protection that would presumably belong to them and not the actor who owns said face.
I don't want to be one of those people who take pleasure in Sony's tumble to third place, but their antics are much more amusing in the PS3/Vita era than they ever were during the high-flying days of the PSone and PS2.
There's more news from the week that was after the break.
The Week in New Games…
Amazing Paperboy Delivers…
It's A Secret To Everybody…
And Finally…
The Mass Effect fanfilm Red Sand is now available for your viewing pleasure as well as the second episode of Halo 4: Forward Unto Dawn.